Our service area includes Boise, Meridian, Kuna, Nampa, Caldwell, and Middleton. To request a service, fill out the appropriate service form below and we will contact you to schedule the service.
EXTERIOR SURVEYS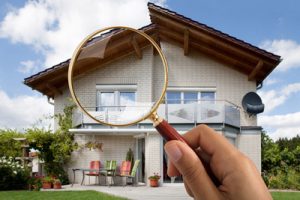 Our exterior survey services allow you to keep an eye on the property without wasting your valuable time behind the wheel so you can focus on growing your business while we help to maintain the business you already have. We will take a front photo of each property we drive by and upload it into your designated Dropbox account for you to access anytime, anywhere. If we spot an issue we will document it on our compliance form and upload it in a separate folder for you to access so you can address the issue according to your own internal office policies. Our exterior surveys can help to keep you alerted to any compliance or HOA issues so that you can act quickly to remedy any concerns. All without leaving the office.
DETAILS
Monthly or quarterly
$2.50 per door
– single family
$1.50 per door
– multifamily (8+ doors)
$10 HOA Follow Up
Why outsource this if you have employees? Let's do the math:
100 properties, Employee wage $13 per hour, 12.5 hours driving (average of 8 homes per hour) = $162.50.
Mileage reimbursement – 250 miles @ .545 per mile – $136.25.
Total = $298.75.
Vs. Hiring Taskmasters – $150-$250 depending on locations
Easy choice right? Have your own company vehicle? Average your monthly insurance, gas and maintenance per month and switch that number out with the mileage reimbursement. Either way we guarantee it's more than our cost! We haven't even factored in payroll taxes, paperwork, time spent downloading pictures or violations after the fact. We are pretty certain you did not hire a person to sit in a car all day, their skills are needed in your office to grow your business. Let us do the leg work so you and your employees can focus on your goals.


VACANT HOUSE CHECKS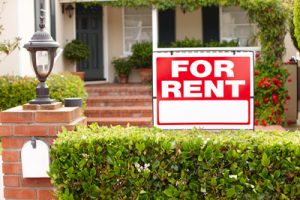 Our house check services came out of a need as our industry has embraced the self-showing technology that most small property management businesses have taken advantage of to free up their time and to control the notorious "no shows" that seem to happen more often than not these days. Using our house check services means you can be sure that your property remains secure and undamaged in between self-showings. Even if you are showing the property in person or by means of an open house it may be few and far between at times so let us help keep your piece of mind (or your sanity) by checking the following items once, twice or up to three times per week.
DETAILS
$15 per door
$10 per door (2+ doors in same complex)
$15 Pre-Move In / Rent Ready check
Vacant House Checks Checklist:
Lockbox is functioning properly
Key is present & easy to use
Verify signage at the property
Remove flyers, newspapers & debris from front entry
Doors and windows are secure and locked
Utilities are on and functioning properly
Check for leaks at all water sources
Flush all toilets
Run all faucets
Run disposal
Visually check the garage
Note any light bulbs burnt out
Visually check exterior plants and landscaping
Adjust thermostat as requested
Visually inspect for pests (interior/exterior)
Check fence is locked/secured
*We can check any property specific items as requested


MOVE OUT CONDITION REPORT
A move out condition report is unarguably one of the most important and crucial functions of a property manager.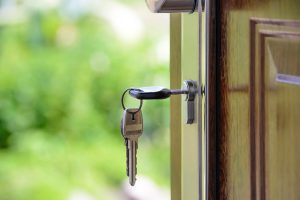 It affects almost every part of a property managers oversight from clients to tenants to vendors to employees. The clock stops until the move out condition report is done so it must be done right the first time. Everyone plays their part in the turn over process and we want to help fill the gap on that front. Hiring a third party can lower tenant disputes/complaints and lightens the liability load on you and your staff. Our team is trained by property manager's specifically for the property management/rental industry.
DETAILS
We know what you are looking for, the documentation you need to back it up and how to present it in a professional way. We use Zinspector, the latest technology with customized checklists to ensure nothing gets overlooked. Have something particular you want to add? Bring it on, we love feedback and the opportunity to improve our services and this industry. You will receive an organized and professional condition report within 24 to 48 hours after completion so you can move quickly on securing a new tenant for your client.
$55 per door Without 360
$65 per door With 360


BI-ANNUAL or LEASE RENEWAL WALKTHROUGH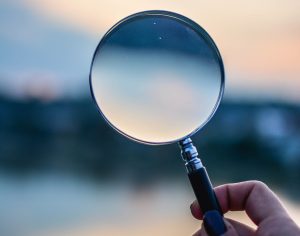 Bi Annual, Seasonal, or Lease renewal walk throughs go hand and hand with seasonal maintenance, tenant retention and client satisfaction. But who has time to go see every single property they manage once or even twice per year? We do!!
Taskmasters can be your eyes (and ears sometimes) so that when it's time to renew a lease you can do so with confidence and evidence that you are acting in your clients best interest. This walk through also enables your staff to keep up on preventative maintenance issues and seasonal issues at a property. An bi-annual or renewal walk through can give you a chance to catch a potential issue before it becomes a big problem. We will walk the interior and exterior of the property with a customized checklist.
DETAILS
Single Family
$35 per door – 1-25 doors
$30 per door – 26-50 doors
$25 per door – 51+ doors
Multi Family
$20 per door – 1-25 doors
$17 per door – 26-50 doors
$15 per door – 51+ doors


PET CHECKS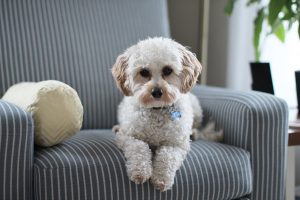 Pet checks have become essential in the property management industry as we all know.
A pet can cause more damage in less time than most tenants. Our pet checks take just a short period of time but can save both you, your client and your tenants a lot of headache and cost down the road if done on a regular basis.
DETAILS
Single Family
$25 per door – 1-25 doors
$15 per door – 26-50 doors
$10 per door – 51+ doors
Multi Family
$25 per door – 1-25 doors
$15 per door – 26-50 doors
$10 per door – 51+ doors
A basic pet check includes the following:
Photo of the pet(s) present at the time of the appointment
Black light of all flooring and baseboards
Visual check of doors and trim
Visual check of yard and fence (weather permitting)
Photos of any damage found


NOTICE SERVICES
3-Day Notice services
$25 per door
$15 per door (2+ doors in same complex)
(notices must be received no later than 9am on the day service is needed, advance notice is always appreciated)
24 Hour Notices to Enter or other
$10 per door
$ 7 per door (2+ doors in same complex)
(notice needs to be received 24 to 48 hours prior, advance notice is always appreciated so we can work it into our schedule as we are out and about everyday all day)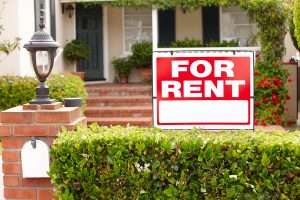 SIGNS/LOCKBOX PLACEMENT OR DROP OFF
$10 each

We would be happy to pick up your signs and/or lockboxes as needed and deliver them to your property or to your office.
We can typically get them to and from the property within 48 hours.