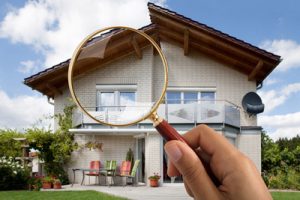 Our exterior survey services allow you to keep an eye on the property without wasting your valuable time behind the wheel so you can focus on growing your business while we help to maintain the business you already have.
We will take a front photo of each property we drive by and upload it into your designated Dropbox account for you to access anytime, anywhere. If we spot an issue we will document it on our compliance form and upload it in a separate folder for you to access so you can address the issue according to your own internal office policies.
Our exterior surveys can help to keep you alerted to any compliance or HOA issues so that you can act quickly to remedy any concerns. All without leaving the office.
Pricing for Exterior Surveys
Monthly or quarterly
$2.50 per door - single family
$1.50 per door - multifamily (8+ doors)
$10 HOA Follow Up
Fill out the form and we will contact you to schedule the service.
Our service area includes Boise, Meridian, Kuna, Nampa, Caldwell, and Middleton. 
Why outsource this if you have employees? Let's do the math:
100 properties, Employee wage $13 per hour
12.5 hours driving (average of 8 homes per hour) = $162.50.
Mileage reimbursement: 250 miles @ .545 per mile - $136.25.
Total = $298.75
100 properties
$150-$250 depending on locations
Easy choice right? Have your own company vehicle? Average your monthly insurance, gas and maintenance per month and switch that number out with the mileage reimbursement. Either way we guarantee it's more than our cost! We haven't even factored in payroll taxes, paperwork, time spent downloading pictures or violations after the fact. We are pretty certain you did not hire a person to sit in a car all day, their skills are needed in your office to grow your business. Let us do the leg work so you and your employees can focus on your goals.